hydroflow Water Based Casting Compound - Set 35 kg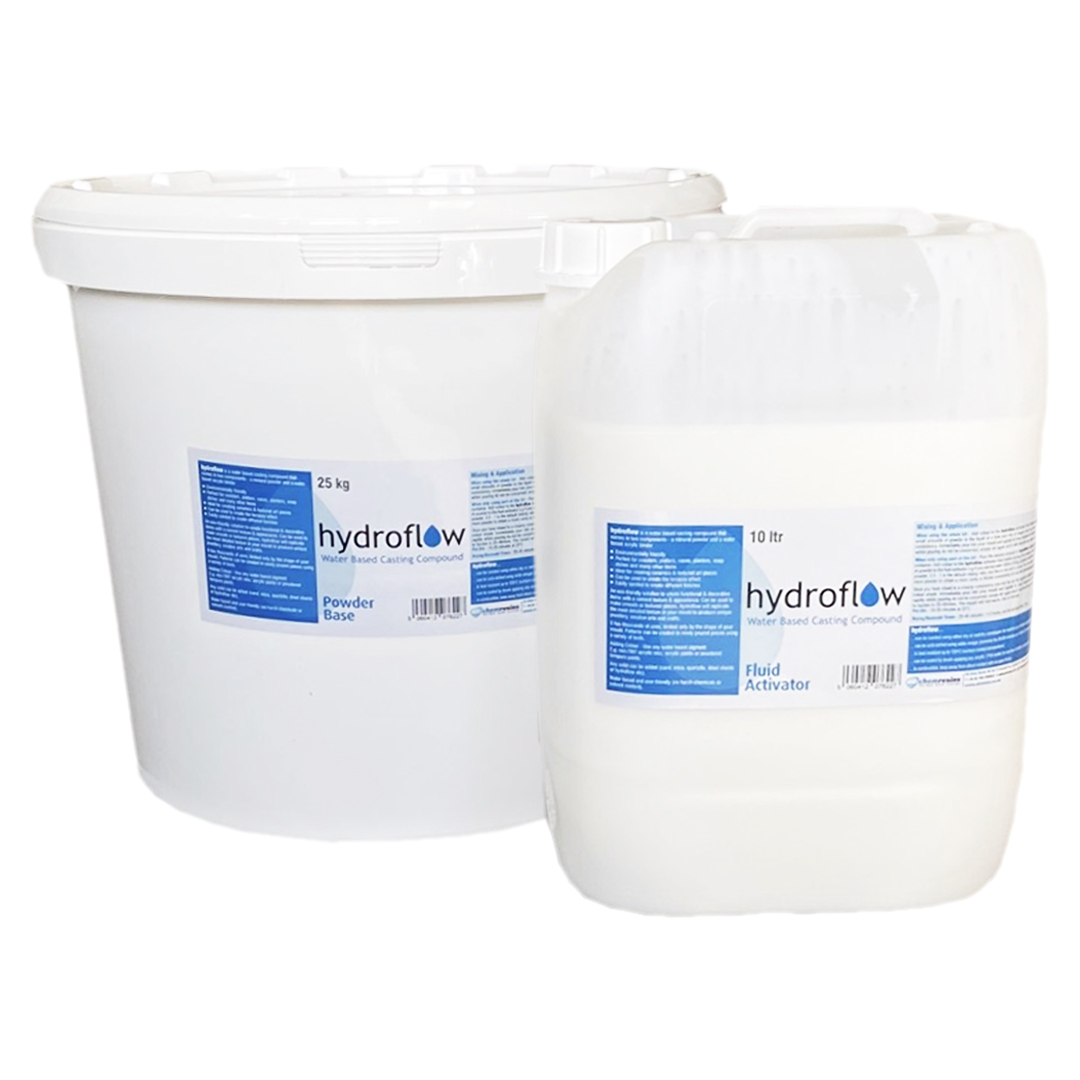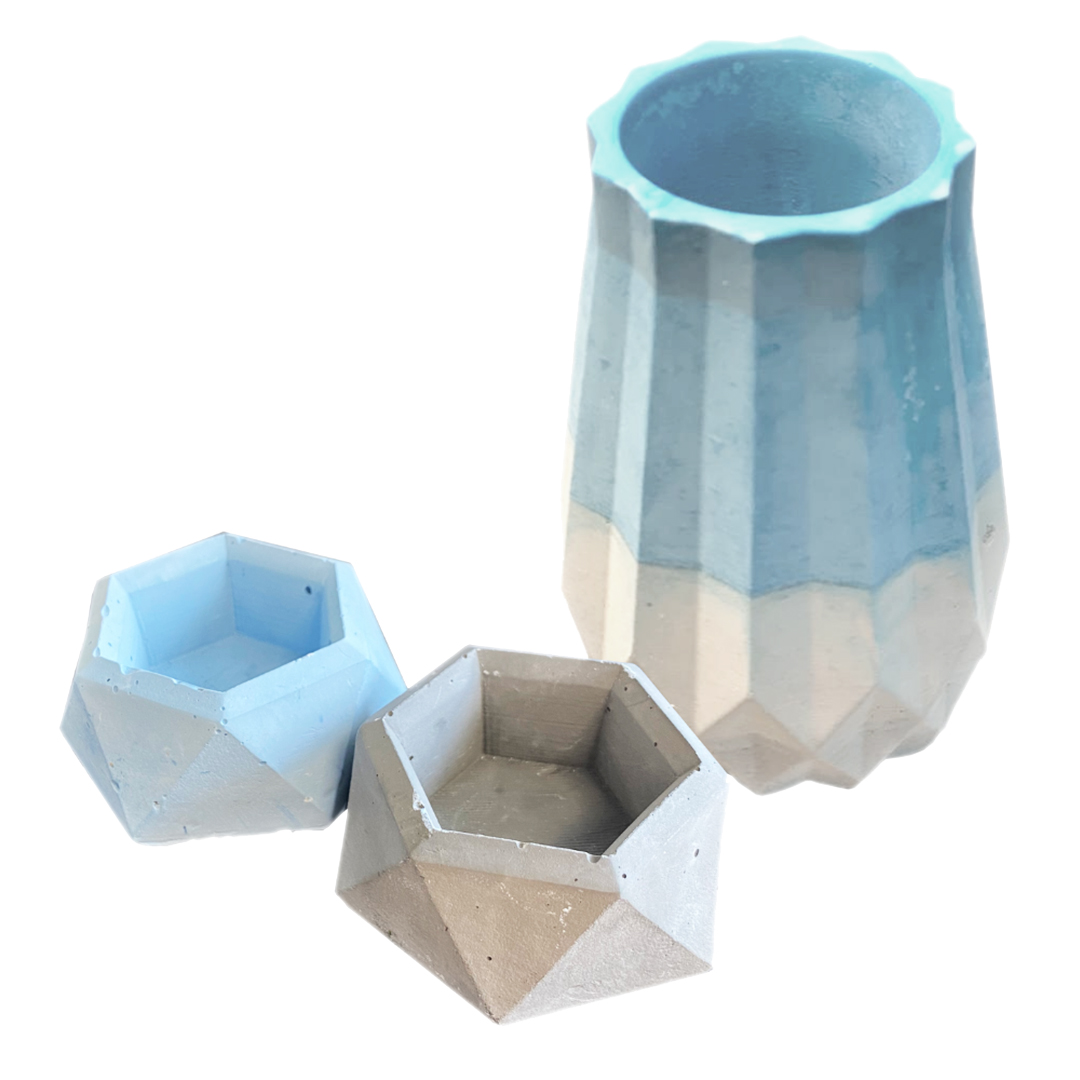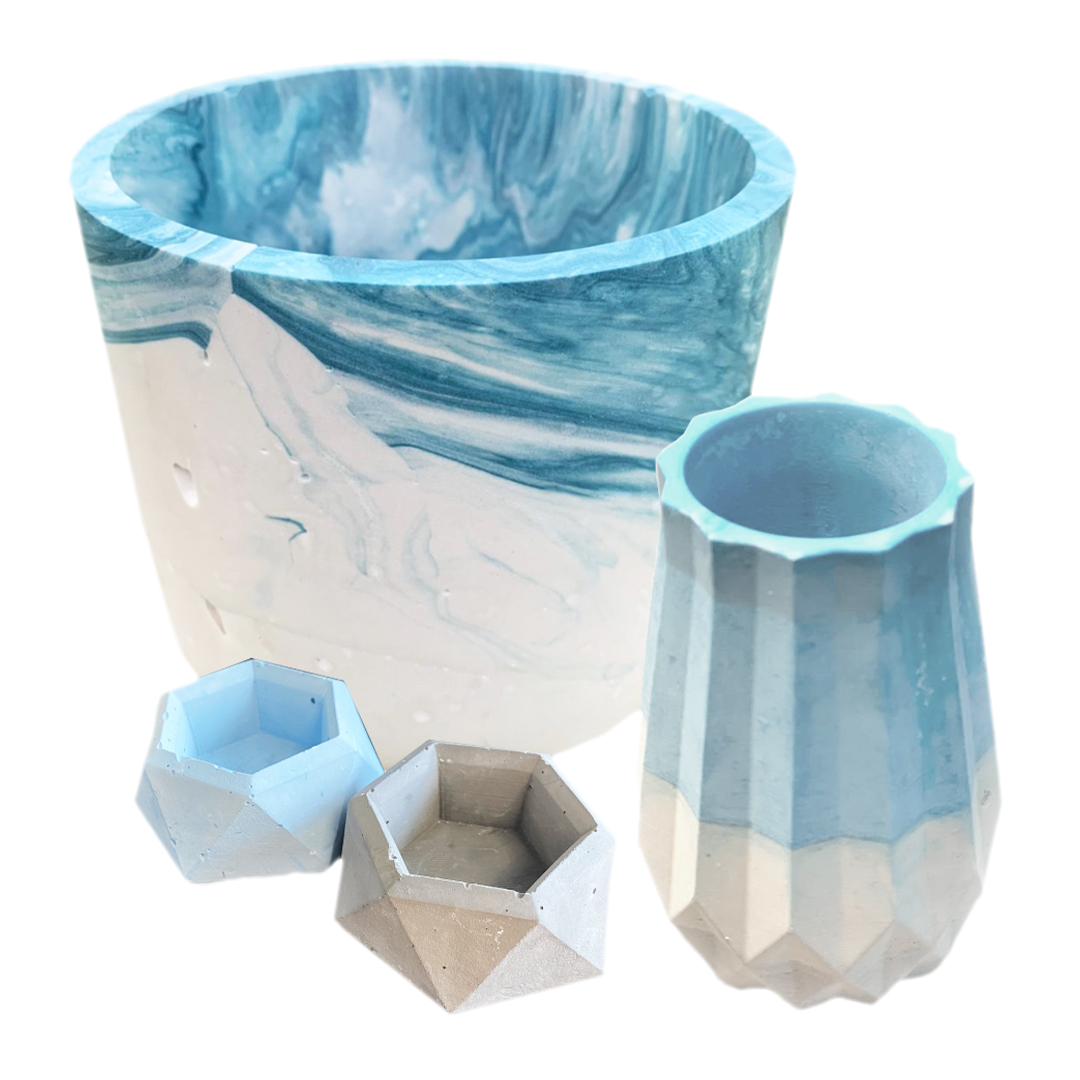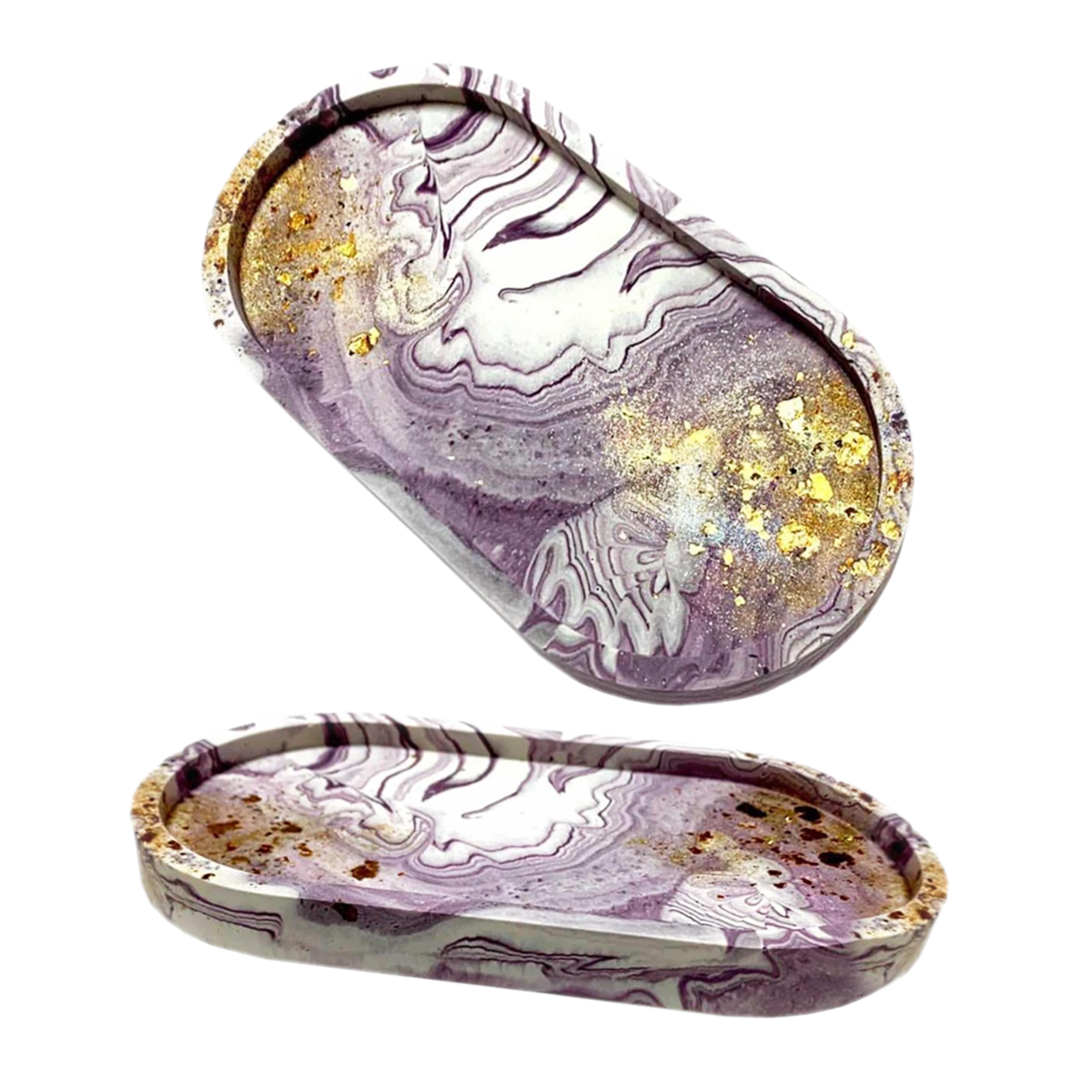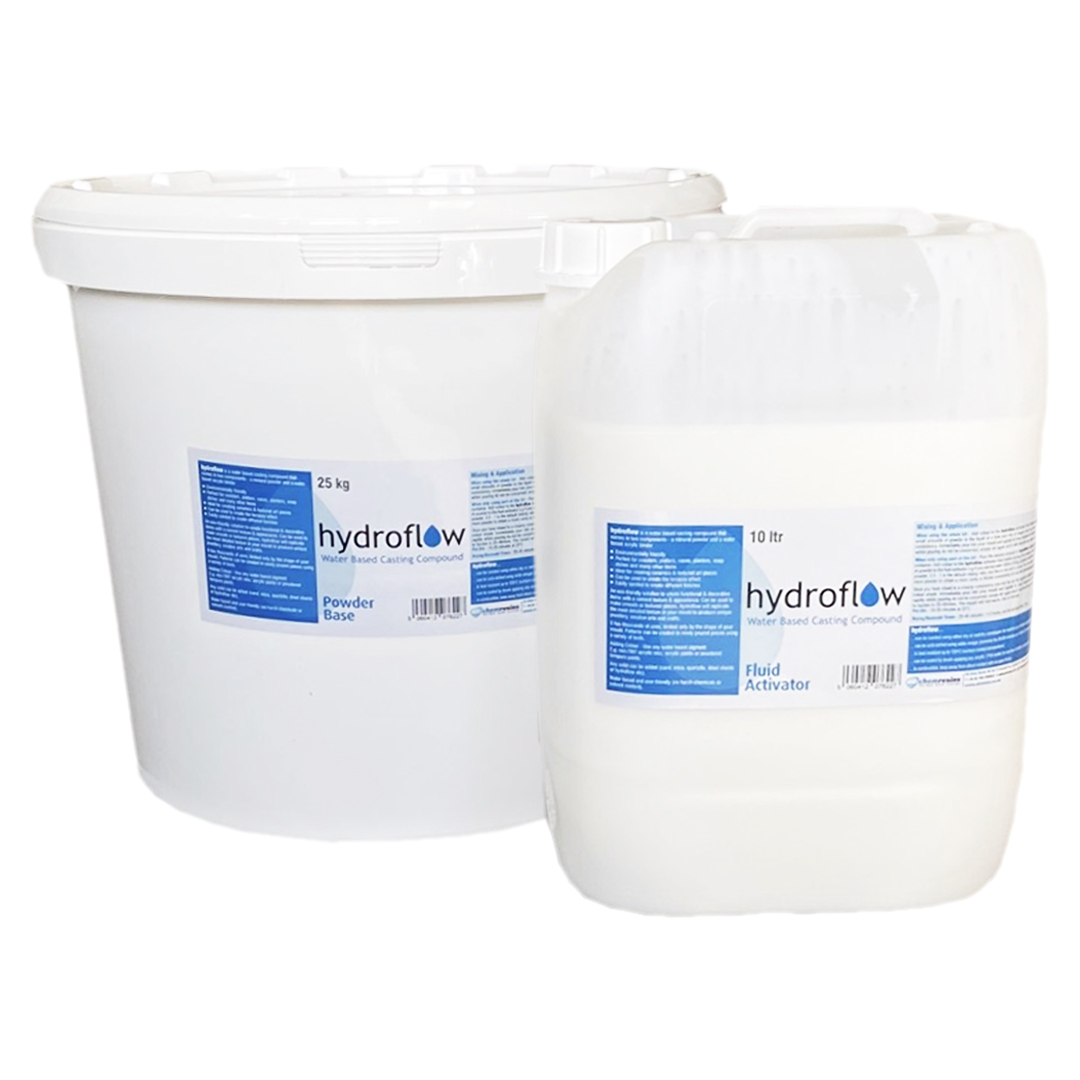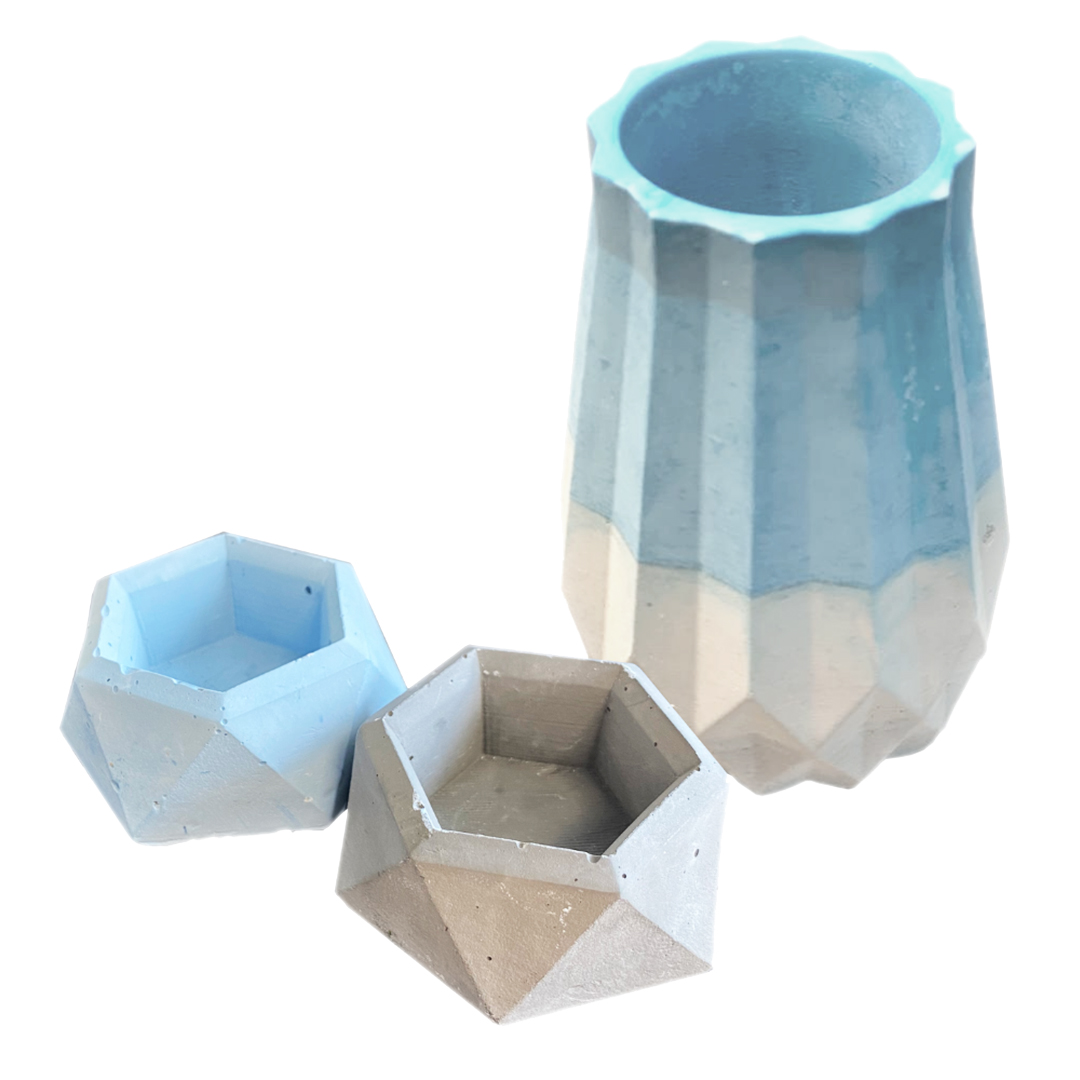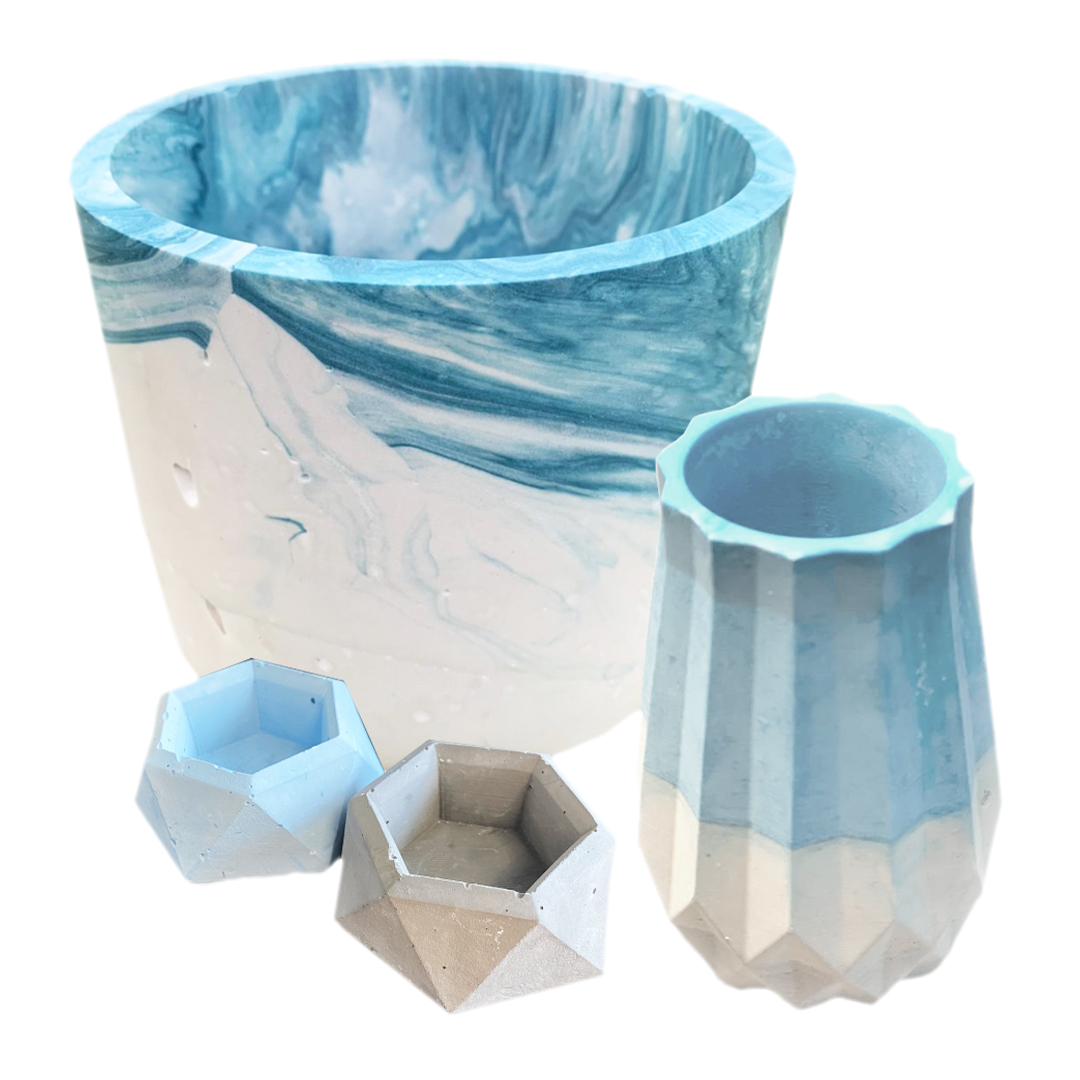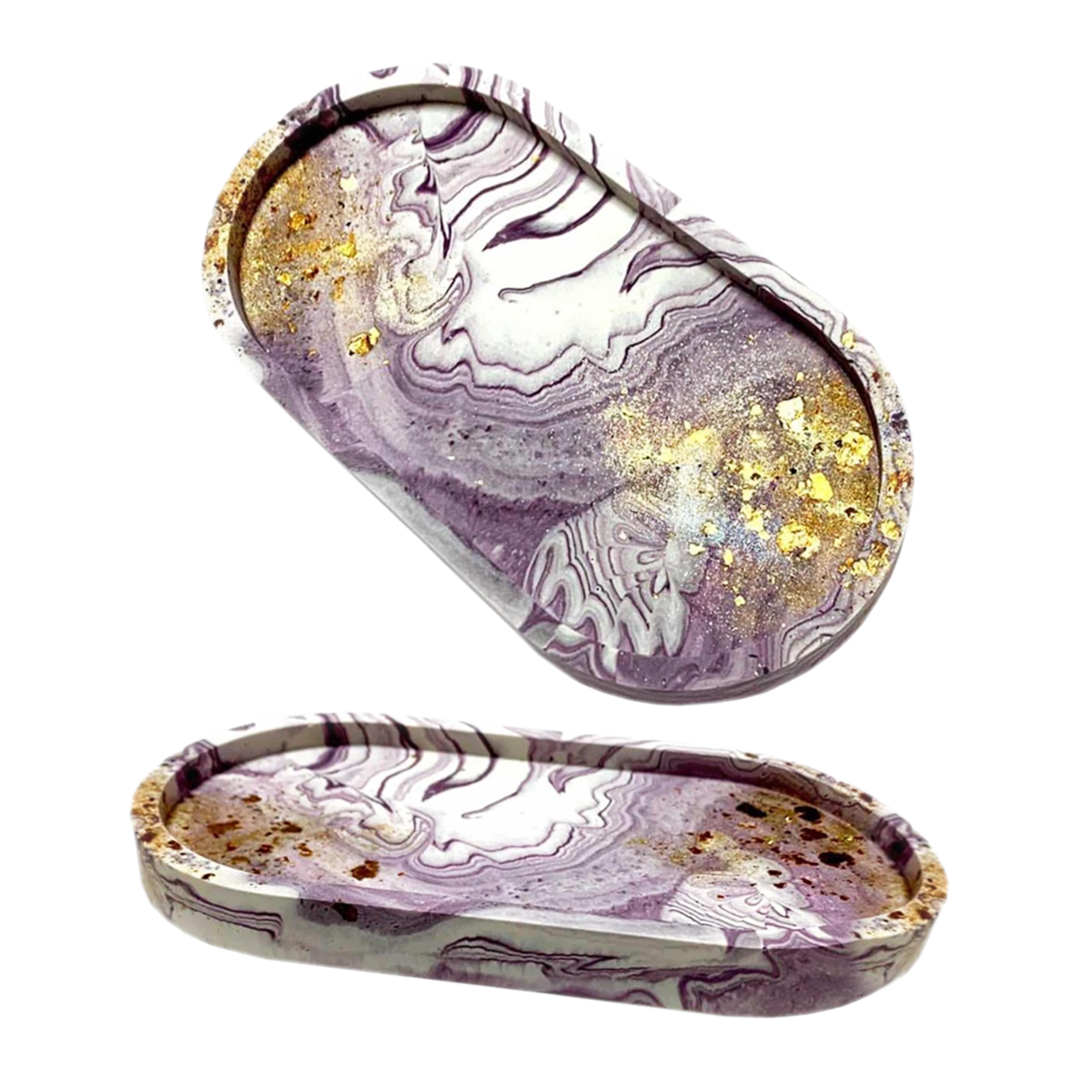 €179.00*
Content:
35
(€5.11* / 1 Kilogramm)
Product number:
RK10376-005
Product information "hydroflow Water Based Casting Compound - Set 35 kg"
OUR HYDROFLOW, ECO-FRIENDLY AND WATER-BASED
That's it.
Our hydroflow is a water-based casting compound that you can use to create decorative and functional objects. It offers a cement-like surface that you can decorate with various objects.
It can.
Our hydroflow consists of two components, a mineral powder and a water-based acrylic binder. The hydroflow is easy to color with water-based pigments such as the resi-TINT acrylic inks and is particularly easy to use. You can also add sand, quartzite, shards, dried flowers or mica to your hydroflow object, for example.
That's what it's for.
Our hydroflow offers you various application possibilities. You can craft objects such as coasters, vases, bowls, plates, or planters. Jewelery or sculptures are also possible. You can even create pieces of furniture such as side tables with hydroflow, or you can use hydroflow in structural art.
Particularities.
Due to its water-based formula, hydroflow is environmentally friendly and biodegradable. It offers heat resistance up to 125°C, has a shelf life of up to one year and can be decorated with various solids. Hydroflow is porous and can be sealed with an acrylic sealer such as our resi-CRETE acrylic emulsion with a brush.
Measuring, mixing and processing hydroflow
1.) Mineral powder and water-based acrylic binder are mixed by volume 2.5:1. Place the two components in a suitable mixing cup.
2.) Stir the measured amount in the mixing cup. Use a plastic spatula for this. Stir slowly and thoroughly for 2-3 minutes; also on the bottom and edges of the mixing cup.
3.) Once your mass has reached a creamy consistency, add your desired pigment. You can add a little pigment to the water-based acrylic binder before mixing the two components.
4.) Your mixture is now ready and you have 10-20 minutes to process the hydroflow. After that it becomes too thick and begins to harden.
5.) You have prepared your mold beforehand, which means: it has been dusted off, degreased and is lying flat on your work surface. Now pour the hydroflow color mixture into your mould.
6.) Stir the mass inside the mold to remove any air bubbles. This also applies if the mass thickens quickly when pouring.
7.) The hardening process takes 20-40 minutes. Your form will begin to heat up with the chemical reaction.
8.) After one to two hours you can remove your mold from your object. You then have the opportunity to further edit your art object. It is a good idea to cover your object with clear resin or to seal it with our resi-CRETE acrylic emulsion.