Isopropanol 99.9 %, 1 liter, for effects.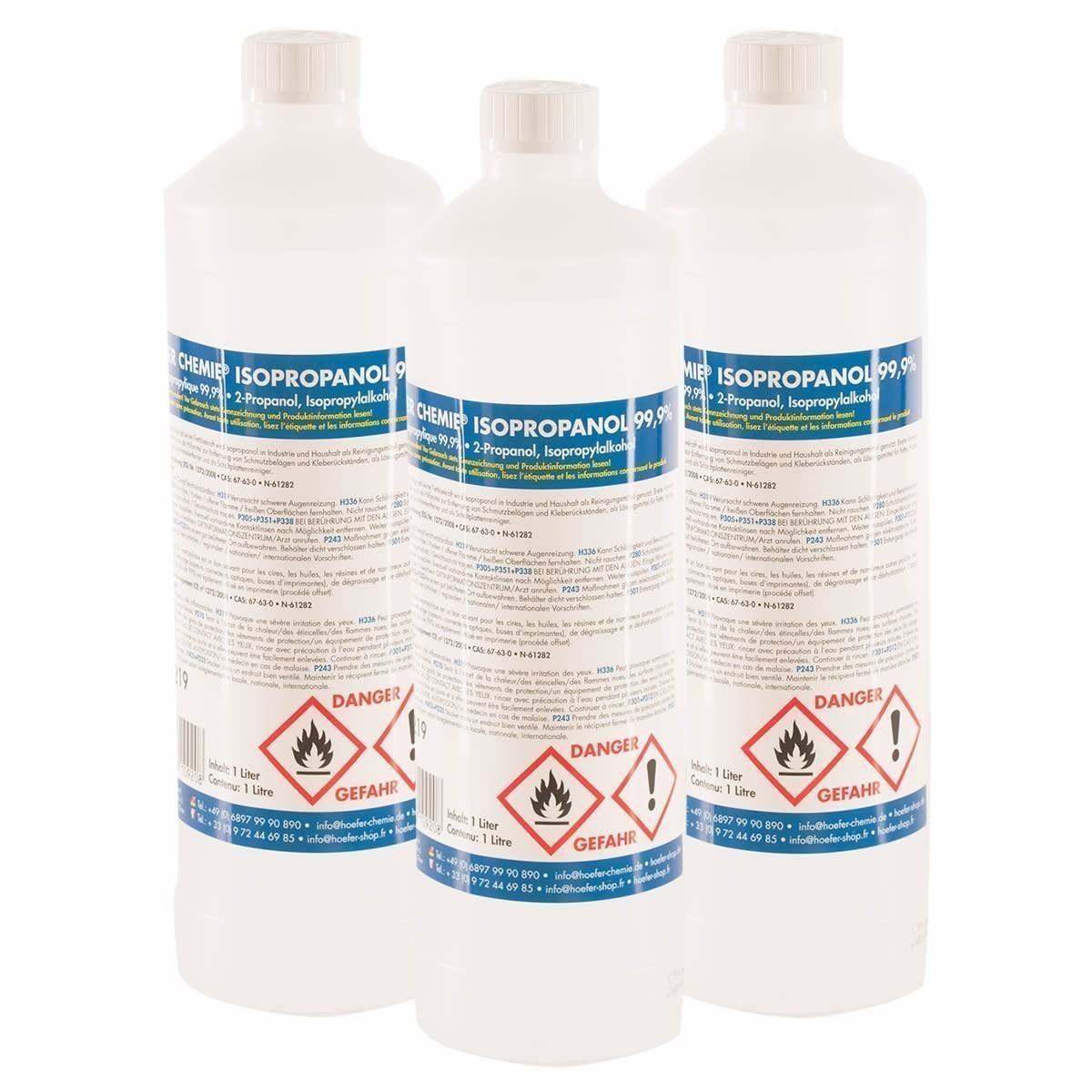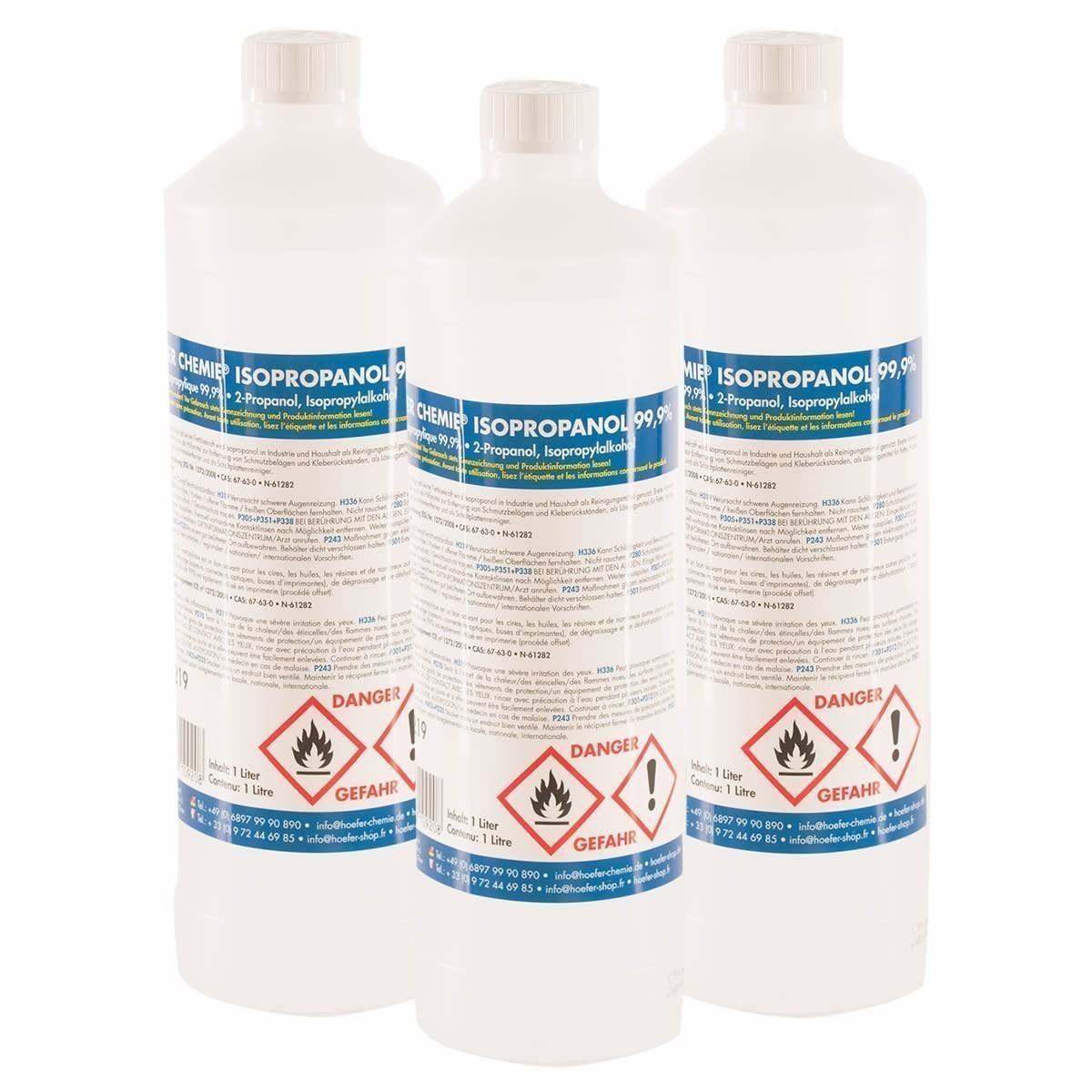 Classification according to CLP Regulation
Attention!
H319: Causes severe eye irritation
H336: May cause drowsiness and dizziness.
Product information "Isopropanol 99.9 %, 1 liter, for effects."
Isopropanol 99.9% (also 2-propanol, isopropyl alcohol, IPA for short) - 1 liter.

Used in resin art, this creates wonderful effects and structures. A maximum of 10 percent is added to the pigmented resin mixture for this purpose. Another way to create great effects is to spray the pure isopropyl alcohol onto the wet resin surface. Isopropanol is also great for cleaning the fresh resin off your tools or degreasing the surfaces. You can also dilute it with water for this purpose.

Caution!!

Highly flammable (VbF:B)! Keep away from ignition sources! Do not smoke! Keep well closed and out of reach of children. Do not use in the immediate vicinity of the eyes. In case of contact with eyes, rinse immediately with plenty of water and seek medical advice. Allow solution to dry completely before contact with electrical equipment.